Spiaggia del Principe (Poltu di Li Cogghj) is located in Sardinia, north of Olbia, in the municipality of Arzachena, on the Emerald Coast.
Its name translated from the Gallurese language to Italian means "Porto delle Pelli," this is because, this beach, in the past, was used to ship leather and local manufactured products. Its current name, that is, of Spiaggia del Principe, is certainly after the birth of the Emerald Coast, and is due to a certain predilection Prince Aga Khan is said to have had for this place. The Prince himself, chose Poltu di li cogghj for the construction of one of his villas, villa, which was later not built. Spiaggia del Principe is known to be one of the most enchanting places on the Costa Smeralda, very fine white sand, crystal clear waters in a natural setting of rare beauty, a true pearl of the Costa Smeralda, a place to visit without any doubt.

The place has a very interesting peculiarity; it consists of two sandy shores, surrounded by granite rocks smoothed by the wind and with several junipers adding character to this portion of the Emerald Coast with its completely wild features.

The most common, used, and easy way to get there, considering that you can leave your rental car, or your own car, in the dedicated parking lot, and use the path that is clearly visible from the parking lot. The path to Spiaggia del Principe is simple and easily navigable, little more than a short walk in a lovely setting surrounded by Mediterranean vegetation. In addition, given its relative width, the more trained or younger people will be able to carry umbrellas and equipment with ease. The length of the walking path to Spiaggia del Principe, starting from the parking lot where the rental car was presumably left, is just under 500mt. The walking time varies from 10 to 15 minutes, sometimes even 20, should one wish to walk it very slowly while admiring the characteristic panorama of the Emerald Coast
Useful Info
HOW TO GET THERE BY CAR (how to get to Spiaggia del Principe)
> From Porto Cervo (approximately 9.4 km).
Take Via Porto Cervo in the direction of SP59
3 min (1.6 km)
Continue on SP59 in the direction of SP160
6 min (4,6 km)
Continue on SP160. Drive in the direction of Spiaggia del Principe
4 min (3,1 km)
The route taken in exam, as, an itinerary from Porto Cervo to Spiaggia del Principe, is the one leading from Only Sardinia Car Rental Porto Cervo to the Beach Parking. This is because Only Sardinia Autonoleggio in Porto Cervo, is centrally located in Promenade, which is useful as a reference.
Click on "More Options" on the itinerary map above, or here to zoom in on the map full screen and view detailed route.
> Use the Path/trail (450 mt. circa)
Sentiero Spiaggia del Principe
One of the most recommended activities to do at Spiaggia del Principe is snorkeling: just wear a mask to admire the different species of fish that inhabit these crystal clear waters.
July and August are the busiest months, so to visit this magnificent shoreline it is recommended to go down to the beach as early as the early morning hours to avoid the crowds.
Alternatively, for those in search of tranquility, the months of June and September are ideal for visiting Spiaggia del Principe and finding a front row spot without scampering as there are fewer people and the temperatures are pleasant.


Nearby: A very short distance away, you can hike and trek as well as mountain bike, just under 2km away is one of the 5 entry points to the Pevero Health Trail, a beautiful nature path that will surprise you. For the well-trained and experienced hikers, we recommend not to miss the periplus of Monti Zoppu, here is the "InstaPoint Costa Smeralda", from which you can enjoy a breathtaking view of the sea of the Emerald Coast.
.
Useful, to know.
Do not litter, do not use single-use plastic, no fishing, respect nature and do not remove sand. Parking is charged during the summer and throughout the season. Food point present on the beach.
Nearest Airport.
The nearest airport, is Olbia Costa Smeralda Airport, which is absolutely worth considering for its many connections to all of Italy and Europe. It is very convenient and is less than 30 km from the Beach. also has all essential services and a shopping area. Noteworthy is the car rental terminal, which is indoors and has indoor toilets. Many companies can be found here, including Only Sardinia Car Rental, which has a large and unique fleet for multiplicity of vehicles here at Olbia Airport. The phone number of Only Sardinia Autonoleggio at Olbia airport is +39 0789 68947. This is the location and related tab with reviews ↑
Spiaggia del Principe Weather forecast
Spiaggia del Principe WEATHER
Photographs Spiaggia del Principe
SEA PHOTOS Spiaggia del Principe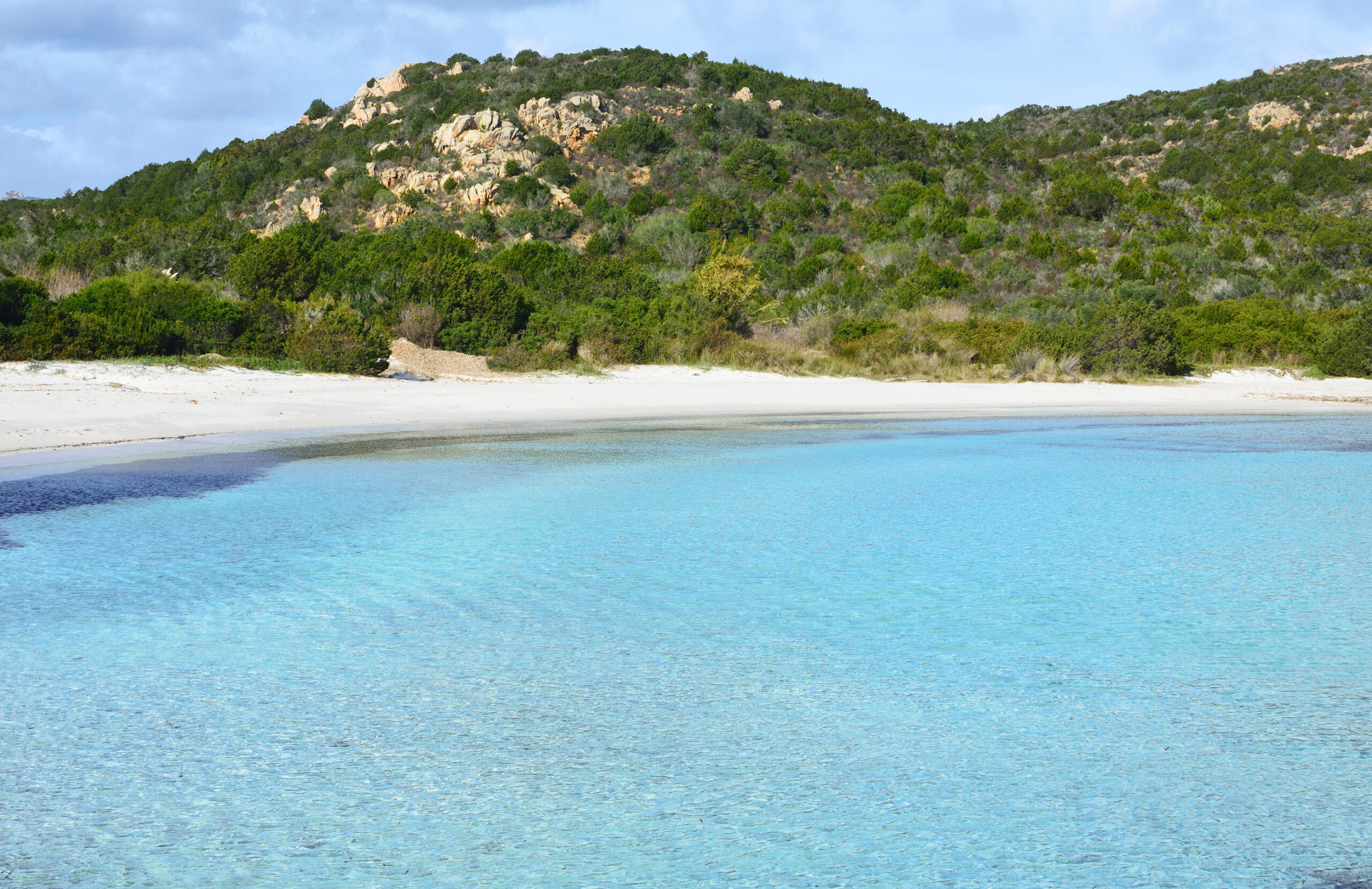 SEA PHOTOS Spiaggia del Principe
SEA PHOTOS Spiaggia del Principe
VIDEO Spiaggia del Principe
Poltu Di Li Cogghj | Spiaggia del Principe

White sandy beach with crystal clear waters. It is located in Italy, on the island of Sardinia, Costa Smeralda.