Car Rental Olbia Airport
Imagine a car rental that is present in Sardinia, integrated with the territory, with a huge fleet in Olbia, located within the Olbia Costa Smeralda international airport. Imagine arriving at the airport and picking up the car directly at the airport with minimal waiting times, even in the height of summer season, imagine being able to book online with all the security of viewing the availability of the car fleet in real-time, with the certainty that the 'Overbooking simply does not exist, and that the car once booked is guaranteed and at your disposal. This is Only Sardinia Autonoleggio.
–
The car rental center at the Olbia "Costa Smeralda" airport is located at the Rent-a-Car and Bus terminal (Inside the Olbia Airport).
Only Sardinia car rental office at the Olbia airport enjoys a strategic position two steps' away from the General Aviation and close to all the touristic attractions of North-Eastern Sardinia.
The clients who choose to hire a car at the Olbia airport can reach the major tourist attractions both of Gallura and high Baronia, as well as the ones in the inland all within a 60 km range.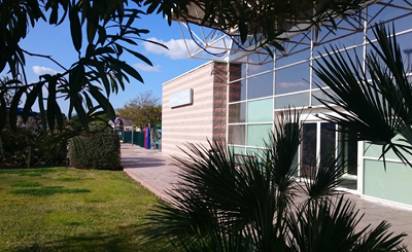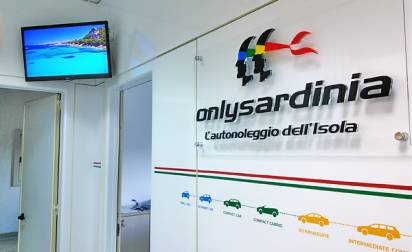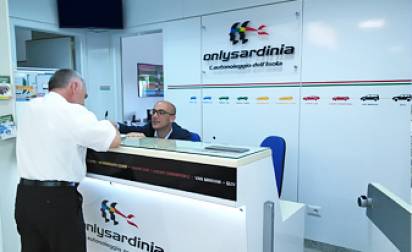 In the rental office there is a large variety of vehicles. From the cars of the Economy segment to the Standard, Minivan and Cabrio segments, that can be booked directly on the website by pre-payment or by contacting our booking center, up to Luxury, sports, SUV and sedan cars (Ferrari, Porsche, Bentley, Lamborghini, Audi, Range Rover, Aston Martin) only available upon request.
Check the availability and book your car now. Hiring is easy and besides the payment method by credit card we also accept cash, ATM card and credit card payments.
We are in Olbia Airport
Only Sardinia Autonoleggio is located at Olbia Costa Smeralda Airport.
Some companies suggest that they are at Olbia airport when this simply does not correspond to the truth. We are really inside the Olbia airport.
Address
Aeroporto Olbia Costa Smeralda, 07026 Olbia SS
Opening time
Every day 08–23
ABOUT OLBIA
It is a booming town and is considered the gateway to Sardinia, but even more so than the Costa Smeralda. Once you have taken the rental car, you generally proceed to its peripheral areas such as the famous Costa Smeralda.
The town of Olbia, is very dynamic, and offers interesting walks, whatever the destination of the holiday, its archaeological heritage deserves to be visited, by car you can easily reach the following places of interest: the Basilica of San Simplicio, the Tomb of the Giants, the Castle of Pedres, Pozzo Sacro.
Olbia is a modern and human-friendly city, it has one of the most beautiful green urban parks in Italy, the city has standards and infrastructure as a European citizen, the speed limit is 30 Kmh throughout the municipality, in favour of the well-being of the environment and safety, as well as the quality of life of the citizens themselves.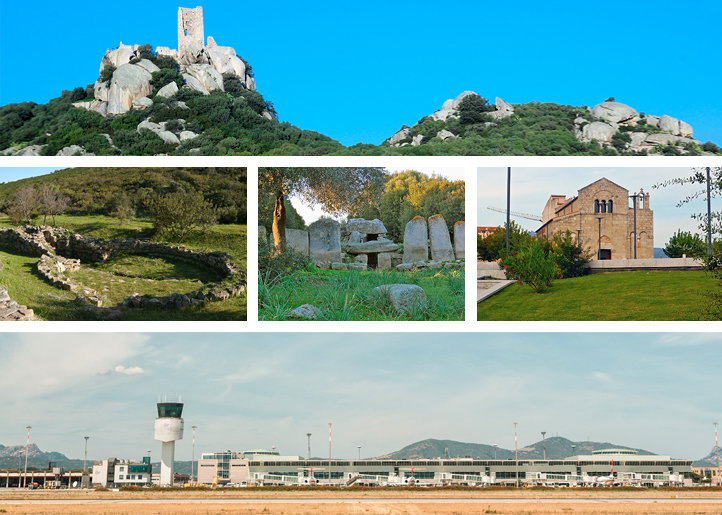 Olbia Airport Car Hire – Only Sardinia Autonoleggio
Why renting with Only Sardinia Car Rental in Olbia?
Huge fleet, as well as scooters and vans. Auto with automatic transmission.
Clear and all inclusive rates
We await the customer who has also booked at night
Hire also with company corporate credit cards, even with the delegation Owner
You can book online 365 days a year.
It is located inside the Olbia airport
Possibility of delivery / collection of cars at home
Possibility of renting without a credit card
The parking lots are on site
Car hire in Olbia, as mentioned, is not only the best way to visit Sardinia, but also a faster way to get to know this city better. The car fleet at Olbia airport is among the most complete of the entire island, and if you have very special needs, on request you can ask for special vehicles such as 4 wheel drive, limousine class cars or buggy hire in Sardinia.
Only Sardinia Autonoleggio is one of the most important local brands in Sardinia. It offers free services such as: roadside assistance, the possibility of renter no driver (you pay and your friend drives), the possibility to pay the rental and then rent the car even without a credit card. Only Sardinia Autonoleggio, car rental company in Sardinia, Olbia.
Frequently asked questions about car hire at Olbia airport
Do you like the idea of a safe and stress free car rental in Olbia? Book, or contact us now!
Services and car types available at this rental location:
✓ Car return h24 (even at night)
✓ Speedy service and Kids Friendly
✓ 7 9-seater minibuses
✓ Rental for young people and newly licensed
✓ Home delivery and collection
✓ Availability of child seats on site
✓ Gps
✓ Payments even with debit card
✓ Sports and luxury cars
✓ Cash deposit accepted
✓ Scooters 125 cc
✓ Amex Visa Mastercard accepted
✓ Suv
✓ Subcompact cars
✓ drop off the car allowed at another rental station
✓ Payment even with PayPal
The advice visiting Sardinia and Olbia is to, always do it with a rental car, we are all aware of the convenience of this choice in terms of comfort, time, freedom and autonomy. The advantage is there even if compared to your own private car, with the rental car, there are no maintenance charges, stamps, car taxes, wear costs, transport from the mainland to the island, economic repercussions for any unforeseen or mechanical failures. Simply true Holiday with serenity.
Telephone, E-mail and WhatsApp assistance.
Tel. +39 0789 68947
We answer immediately, minimizing waiting time
 WhatsApp Business
+39 0789 68947
Ready to assist you as soon as we are online
We are your car rental company in Olbia Airport.
We are here to offer you a car rental service, which is suited to your specific travel needs.
Whether you're looking for a sports car for a weekend of fun or a spacious vehicle for a family vacation, we have the perfect car for you at Olbia Costa Smeralda Airport.
Our team of experts will provide you with useful advice regarding the choice of the vehicle, suggesting the best options based on your needs and budget. You can count on us for high quality service. Contact us or book for a car rental in Olbia Airport, we guarantee a stress-free and comfort-filled travel experience.
Are you looking for a rental car in Olbia Airport with all the Only Sardinia Car Rental quality?
With Only Sardinia Car Hire in Olbia Airport:
Multiplicity Of Vehicles
It is possible to rent cars, scooters, vans and minivans, minibuses up to 9 seats, special vehicles.
Speed
From booking to collecting the car.
Service
We're at your service. Always.
" Here's the secret to exploring Sardinia with no limits: a reliable and affordable car rental directly at Olbia airport. "
Whether it is a daily or several-week rental, our vehicles suit all typical travel needs in Sardinia. Whether small, medium, compact cars, spacious station wagons, modern SUVs, or minibuses for groups or those who prefer extra space, we have the right vehicle to make your vacation in Sardinia unique.
Modern vehicles, always in perfect condition, for a relaxing vacation with transparent and comprehensive rates. We are also happy to suggest the best itineraries in order to explore the natural and cultural beauties of Sardinia. Rental options are very flexible in order to adapt to your travel plans.
Ultimately, by choosing our car rental service you will have the opportunity to discover Sardinia in total comfort and safety, without any logistical or safety problems during your trip.