Sardinia Car Rental


Rental for cars, Scooters, Vans and closed Vans in Sardinia.
Our fleet is always updated, today it is one of the richest and most complete in Sardinia. The cars are continuously checked, in perfect condition and guarantee our travellers a service that always lives up to expectations.
Only Sardinia Autonoleggio is located in Olbia (Olbia Costa Smeralda Airport), Porto Cervo, Cagliari (Cagliari Elmas Airport), San Teodoro, and in numerous pick-up and drop-off points in Sardinia. It also provides a Pickup location service at the Maritime passenger port station of Olbia. Only Sardinia Autonoleggio accepts secure and widespread payment methods, such as Visa, American Express, Mastercard, PayPal, PostePay, Maestro, Bank Transfer and Cash. As well as different types of debit Mastercard/visa cards.
Online rates of Only Sardinia Autonoleggio are clear, always included unlimited mileage, roadside assistance, basic coverages, protections that limits the driver's responsibilities even in case of damage or theft and needed booking changes.
Do you have any doubts or questions? contact us or visit our FAQ area.
For more details on a car rental in Olbia with positive reviews, 360 ° services and a wide range of vehicles, click and visit Olbia car rental. Or directly formulate a quote and book, with our online booking system.
You can save money by choosing and comparing between offers and rates on the site, the rental car prices, are always transparent and without any additional or hidden costs, typical ticks of the aggressive low-cost companies.
Our car rental with headquarters in Olbia airport, and several branches in Sardinia, has available among the largest fleets for every mobility need on the island, from cars and vans to scooters.
N.B.= We guarantee your online booking in every period of the season once the car is assigned, this means that with absolute certainty, you will find your car waiting for you upon your arrival; with Only Sardinia Autonoleggio you can be sure that no overbooking or over-booking technique will ever be practised. The vehicle is always available and ready to be picked up even in case of flight delays, strikes etc.
Even outside the normal working hours, it is possible to request an operator to deliver the car. Only Sardinia Autonoleggio Car Rental in Sardinia, more unique than rare, is the car rental in Olbia airport, currently, with the best reviews on online sites, forums, social networks and independent portals.
Experience Holidays
Only Sardinia Autonoleggio, is one of the most important local premium brands in Sardinia, has its headquarters in Olbia Airport and offers free services such as roadside assistance, the possibility of the rental between renter other than the driver, the possibility of paying for the rental with debit-card, prepaid, major credit cards, as well as renting the car without a credit card.
Our island stands out for holidays of comfort, serenity and quality of life. Experiential holidays that we want to re-propose in our way of doing car rental with rates and services always included. In Sardinia, at Olbia Airport, Cagliari Airport, Porto Cervo, San Teodoro, for you, Only Sardinia Autonoleggio.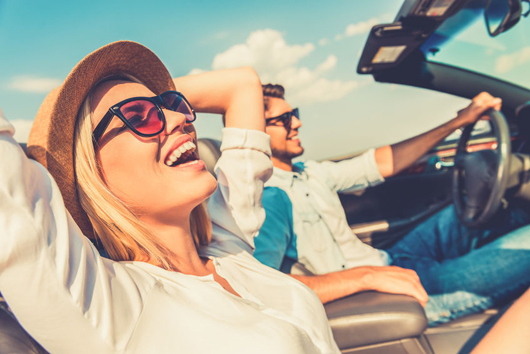 Frequently asked questions about car rentals in Olbia airport:
with Only Sardinia Autonoleggio:  
In Real-Time
You can view the availability of all vehicles
Immediately
Booking your rental car in Sardinia in just 4 Steps
How You Want
All the most common forms of payment are
accepted
We believe that the customer service of a car rental should be excellent, available on multiple channels and able to operate productively even with new media. A fast and effective service, whether it is information requests or roadside assistance. Better manage customer satisfaction by always improving service.