Car Rental Olbia Airport
The car rental center at the Olbia "Costa Smeralda" airport is located at the Rent-a-Car and Bus terminal (Inside the Olbia Airport).
 
Only Sardinia car rental office at the Olbia airport enjoys a strategic position two steps' away from the General Aviation and close to all the touristic attractions of North-Eastern Sardinia.
 
The clients who choose to hire a car at the Olbia airport can reach the major tourist attractions both of Gallura and high Baronia, as well as the ones in the inland all within a 60 km range.
In the rental office there is a large variety of vehicles. From the cars of the Economy segment to the Standard, Minivan and Cabrio segments, that can be booked directly on the website by pre-payment or by contacting our booking center, up to Luxury, sports, SUV and sedan cars (Ferrari, Porsche, Bentley, Lamborghini, Audi, Range Rover, Aston Martin) only available upon request.
 
Check the availability and book your car now. Hiring is easy and besides the payment method by credit card we also accept cash, ATM card and credit card payments.
 
 
OLBIA AIRPORT Car Rental
Only Sardinia Autonoleggio
Address: Aeroporto Olbia Costa Smeralda, 07026 Olbia OT
Phone: +39 0789 68947
Opening hours: 08–23
 -


About Olbia

It is a town in full expansion and is considered the door of the Costa Smeralda, once rented the car, generally it proceeds by its peripheral areas such as the noble Costa Smeralda. The town is very dynamic with interesting tours, whatever the destination of the holiday, its archaeological heritage deserves to be visited by car, all can be easily reached the following points of interest: the Basilica of San Simplicio, the Tomb of Giants, the Pedres Castle, Pozzo Sacro.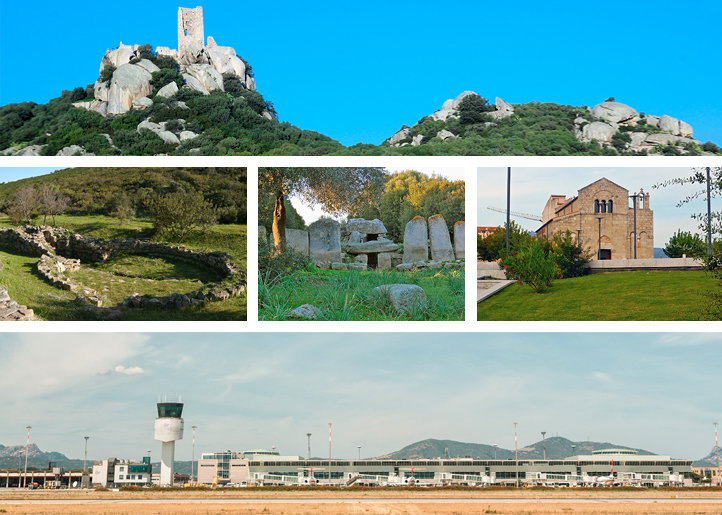 Car Hire Olbia (Airport)
Why renting with Only Sardinia Car Rental in Olbia?

✓ Huge fleet, as well as scooters and vans.
Auto with automatic transmission.
✓ You can book online 365 days a year.
✓ Possibility of renting without a credit card
✓ Clear and all inclusive rates
✓
It is located inside the Olbia airport
✓ The parking lots are on site
✓

We await the customer who has also booked at night
✓ Possibility of delivery / collection of cars at home
✓ Positive reviews
✓ Hire also with company corporate credit cards,
even with the delegation Owner
✓ Olbia airport car hire
Car hire in Olbia, as mentioned, is not only the best way to visit Sardinia, but also a faster way to get to know this city better. The car fleet at Olbia airport is among the most complete of the entire island, and if you have very special needs, on request you can ask for special vehicles such as 4 wheel drive, limousine class cars or buggy hire in Sardinia.
Only Sardinia Autonoleggio is one of the most important local brands in Sardinia. It offers free services such as: roadside assistance, the possibility of renter no driver (you pay and your friend drives), the possibility to pay the rental and then rent the car even without a credit card.
Frequently asked questions about car hire at Olbia airport
Where is Only Sardinia Autonoleggio?
Only Sardinia Autonoleggio is located at the Olbia Costa Smeralda airport.

Some companies indicate they would be at Olbia airport, when actually, this is not true!



Is it true that you can also rent without a credit card?
The credit card is welcome but not compulsory, we also accept all the most common and widespread payment systems

I saw that you have the best reviews online, what do you stand out for?
We are a medium-sized local car hire, structured of course but still regional, with passion and dedication for this job!

What is a mid-range local car rental?
It is a type of car rental that stands out from the classic international car rental, low-cost or even small family-run.

You can view a more detailed PDF here.